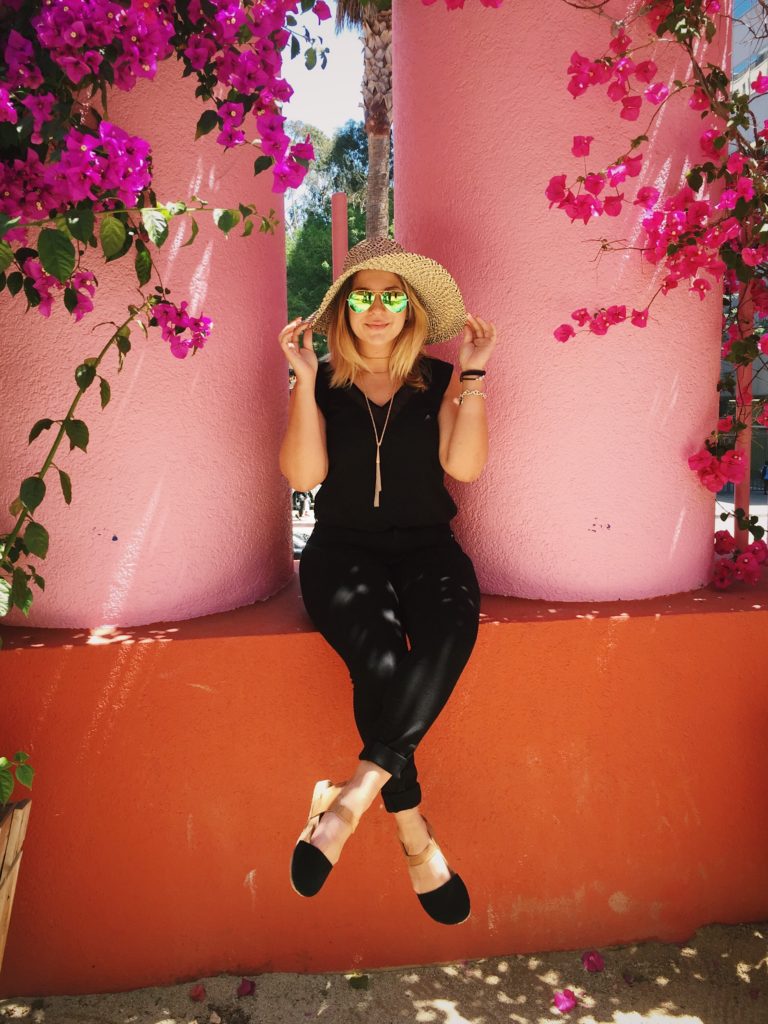 Top: F21; Jeans: Good American; Shoes: OTZ; Hat: Borrowed; Sunnies: Ray Ban; Necklace: Kendra Scott
One of the perks of working for a small shoe brand is you get to be involved in a lot of the creative aspects of the business. Case in point? We were bribed to model a new collection of shoes for promotional materials.
A group of us ventured out into Pershing Square, donned our new footwear, and posed our little hearts out. It was hot, smelly and we had to keep apologizing to people who gave us ugly looks as posed against the colorful walls.
Regardless, the results were fun to look at! And it was nice to get outside for a little while.