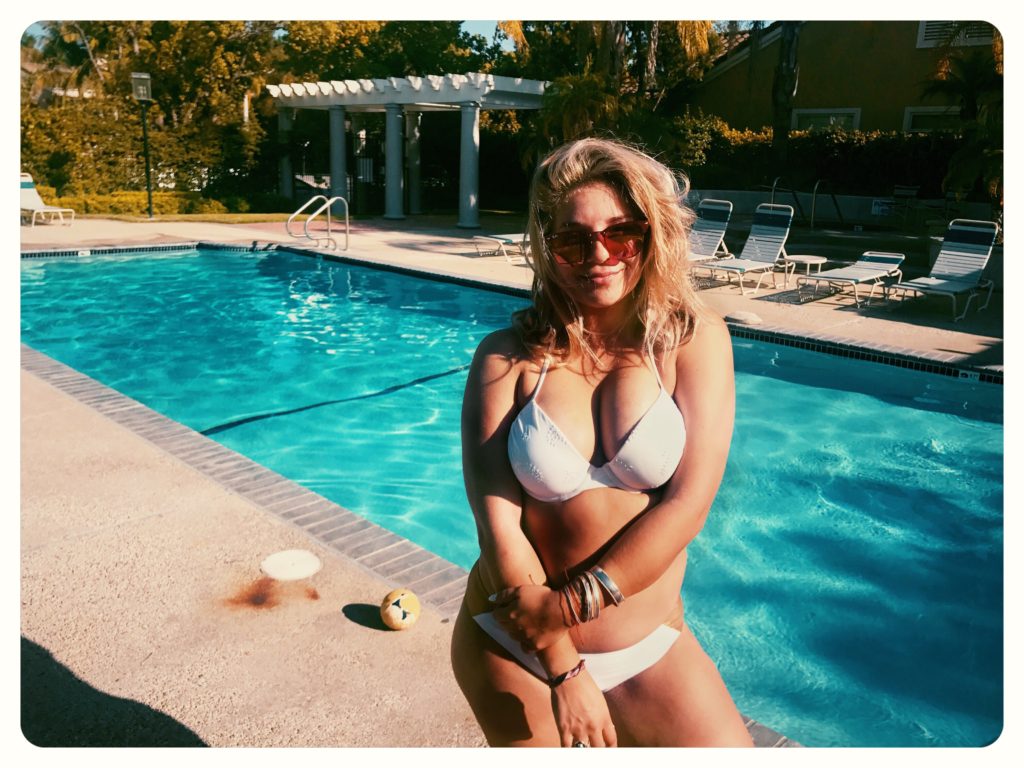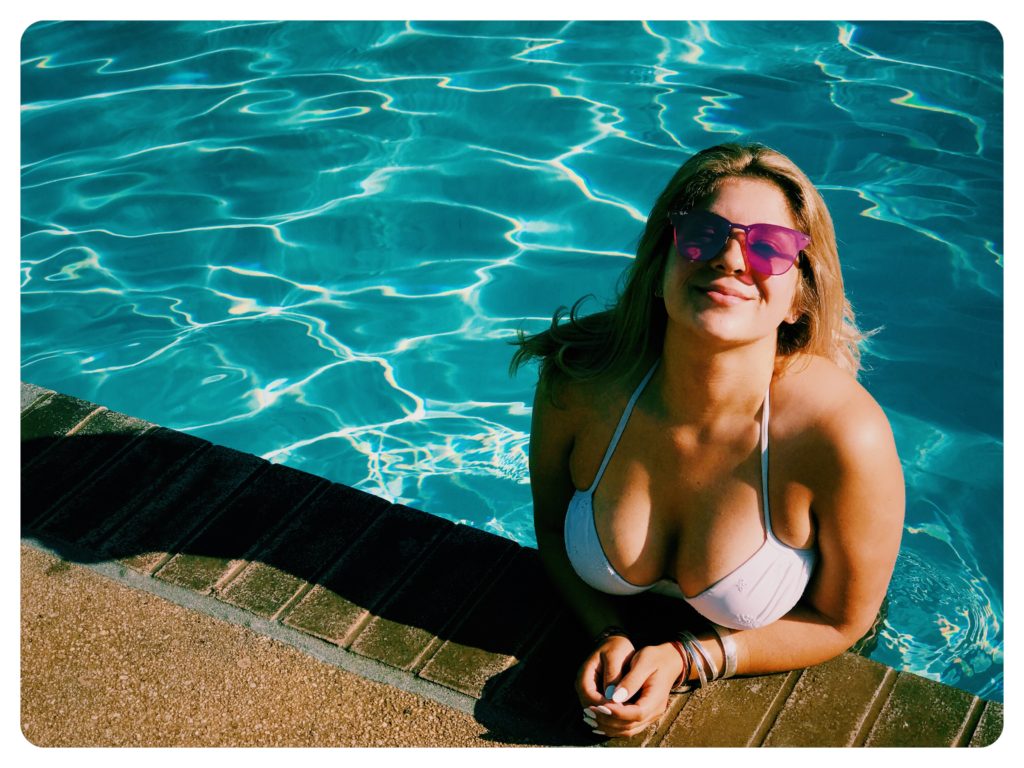 Bikini Top & Bottoms: Aerie; Sunnies: Ray Ban
I'm pretty sure I will forever and always sing the praises of Aerie and their stellar bikinis. The best part about them is that the tops come in cup sizes (without padding) – which make it really easy to find a great fit that doesn't feel forced – because let's be real, who wants to feel extra padded in a bikini?
These sunglasses are part of Ray Ban's new Blaze collection and I'm prettttyyyyy sure they're some of the coolest frames I've seen in a good, long while. See through and pink and mirrored and a shape that doesn't quit? Yes, please.