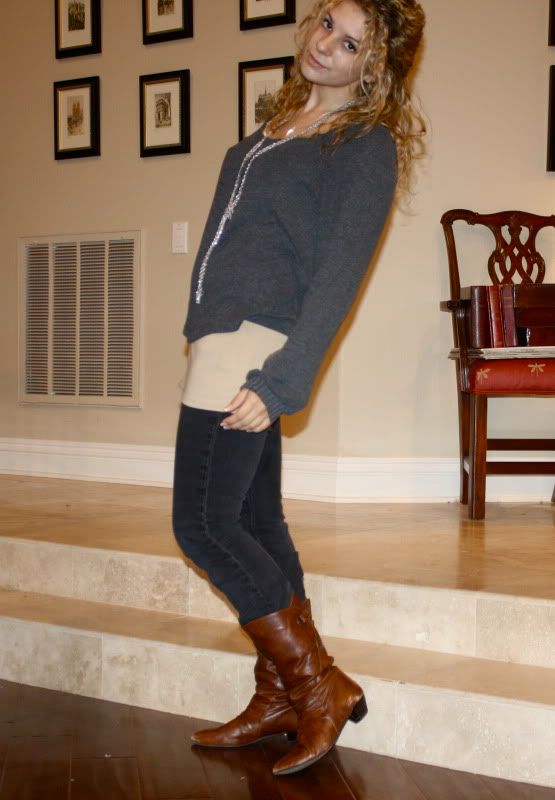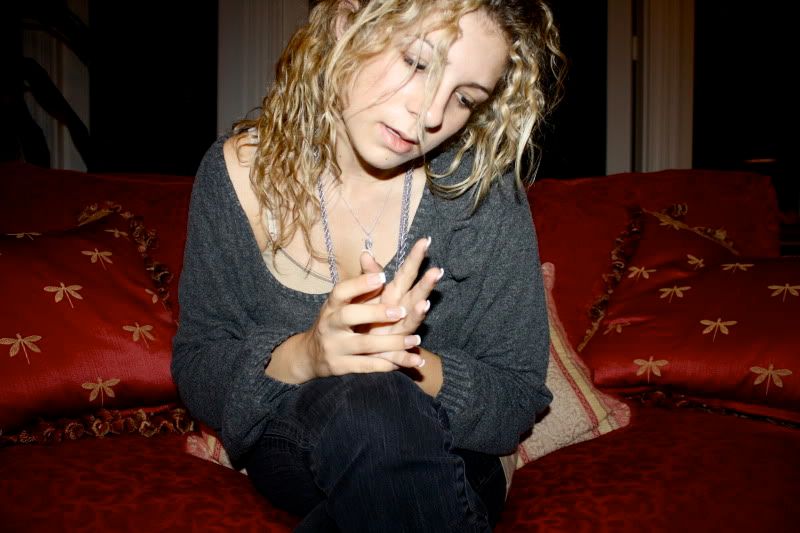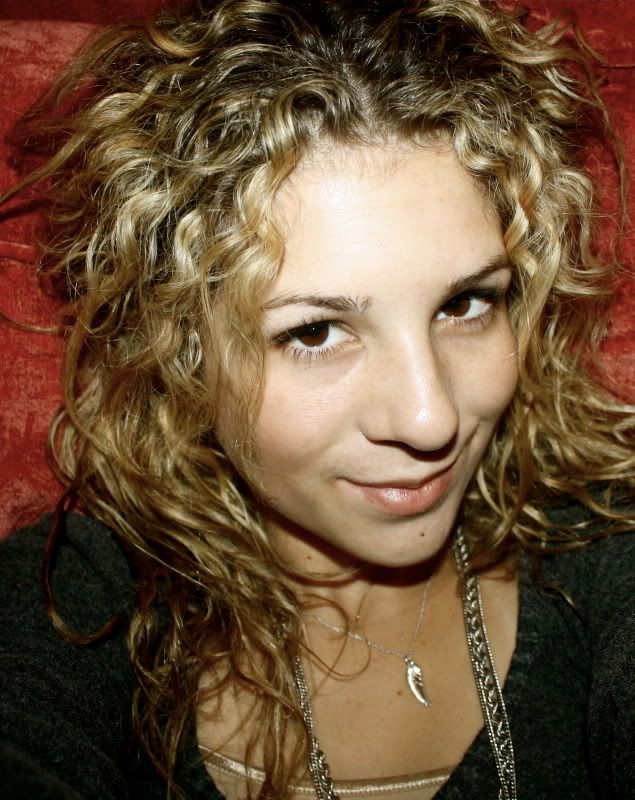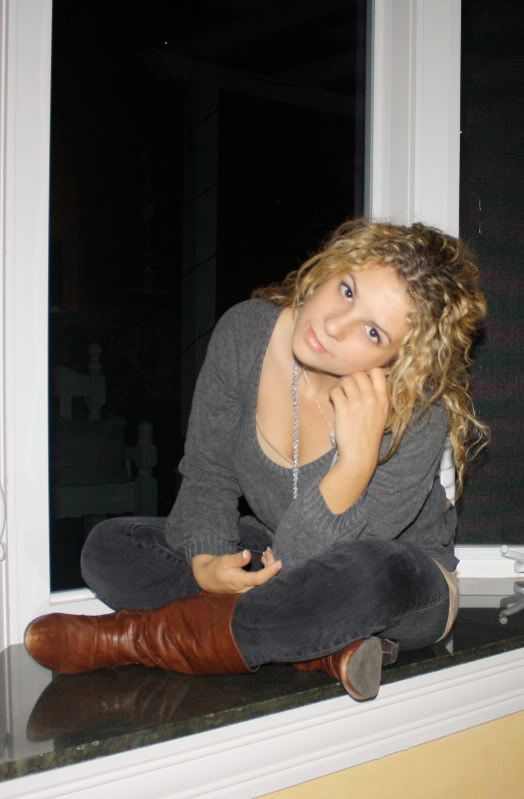 GAP jeans. I remember I bought these because for some reason they reminded me of Angelina Jolie. I saw them and immediately thought of her and her badass self. I bought them, for a mere $10, crossing my fingers that some of her style would rub off on me.
Tan tank from Blue Moon in Ventura, $5.
Urban sweater shirt from Ventura. I love it when I'm able to get shirts for less than a dollar. It makes me feel all warm and fuzzy inside.
Europe boots.
Assorted silver necklaces.